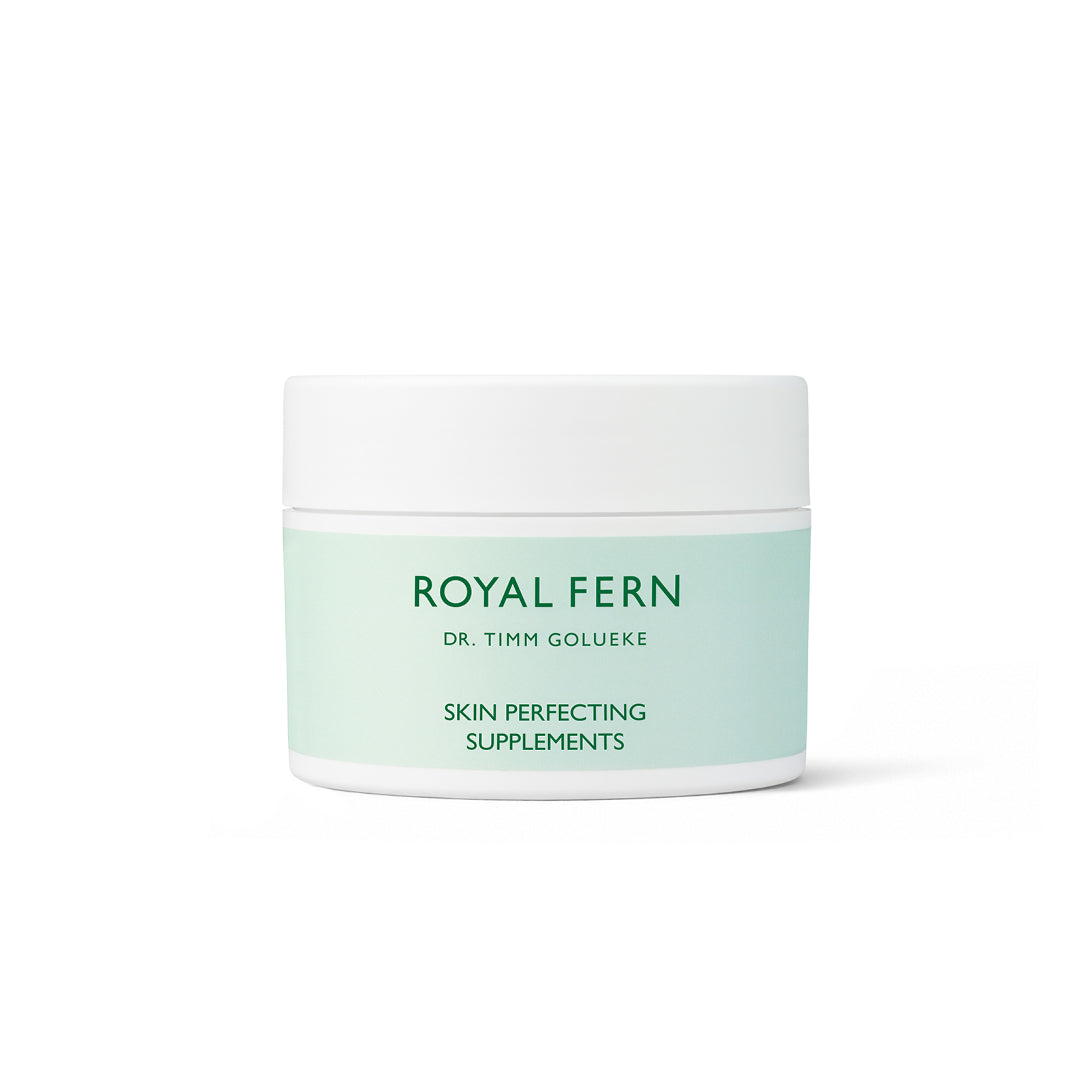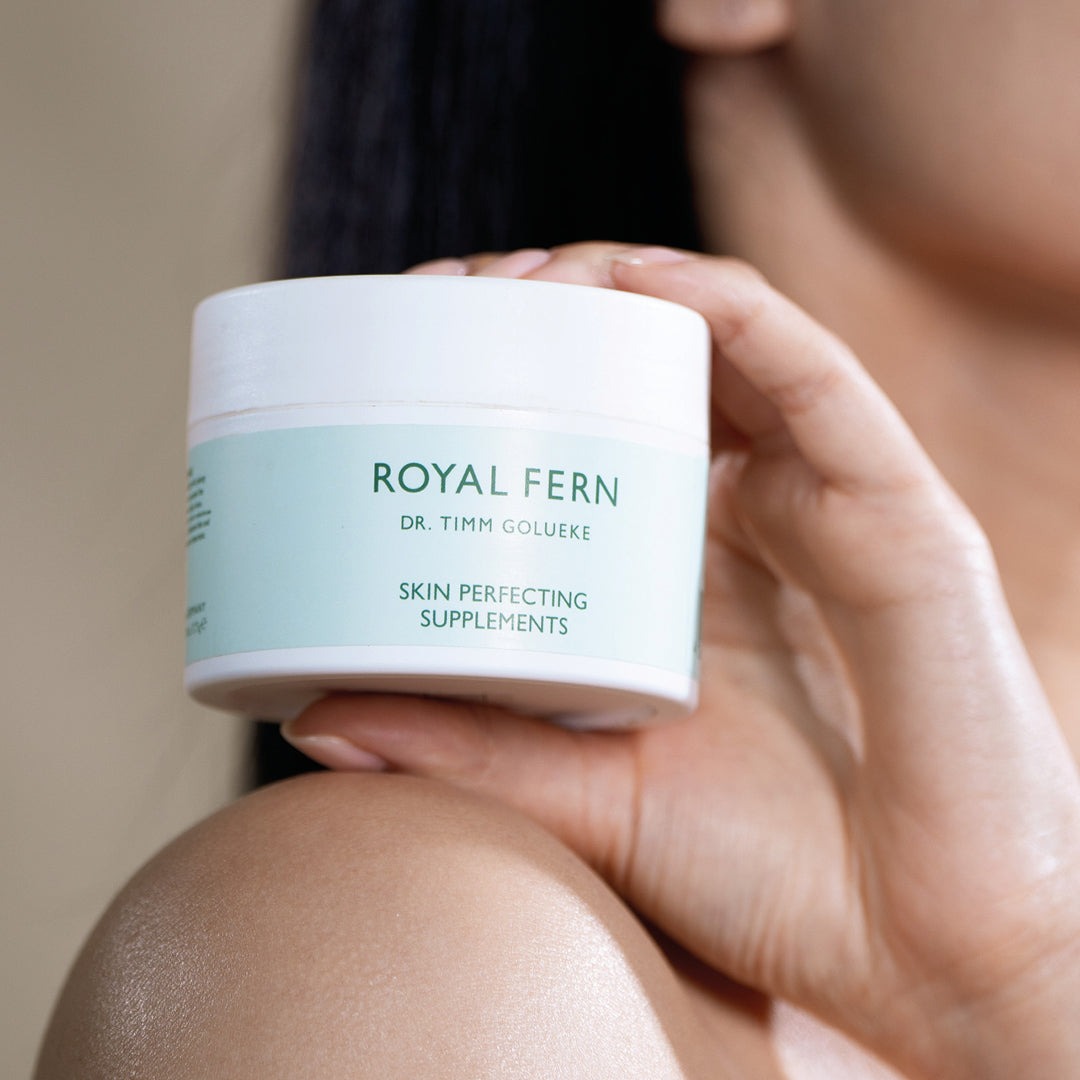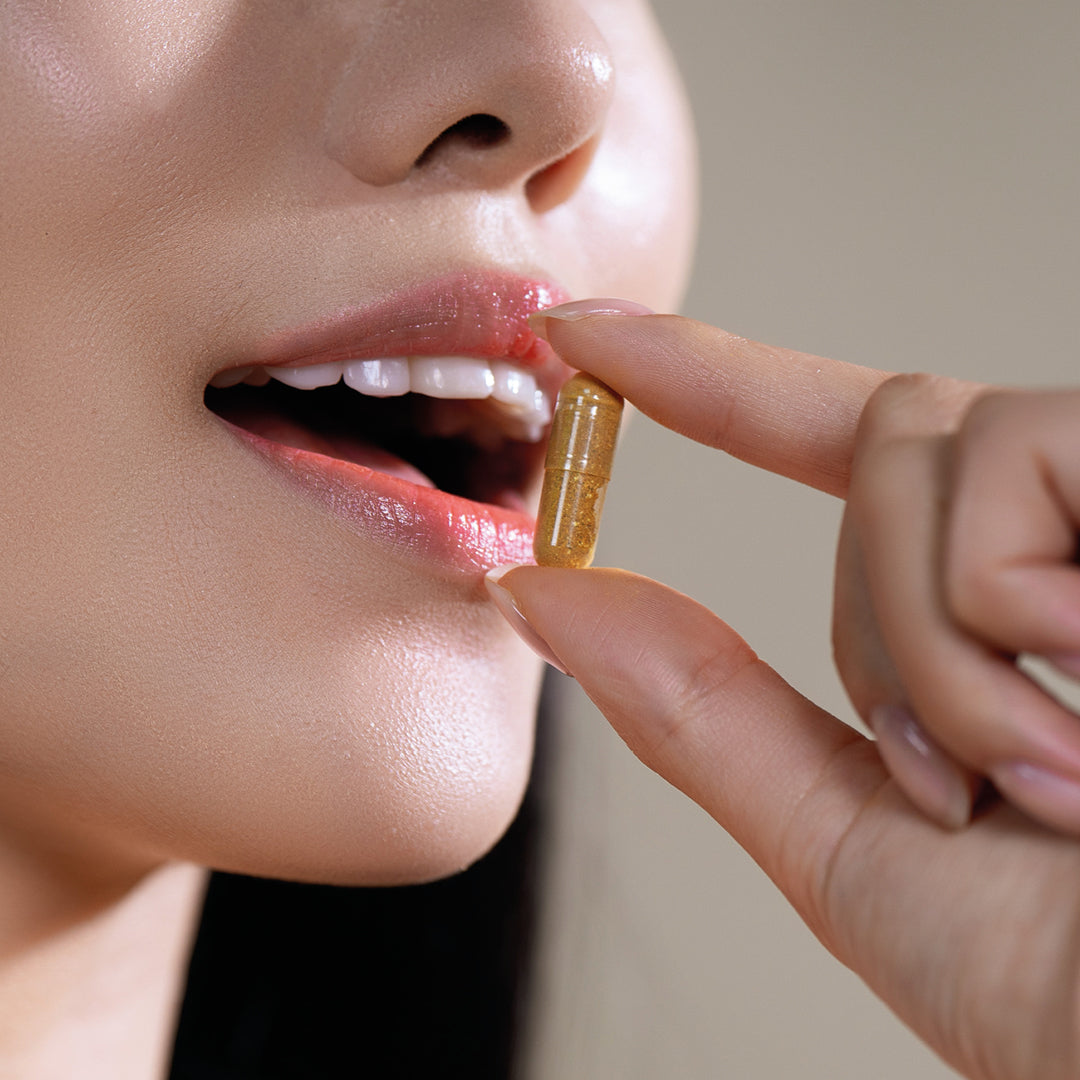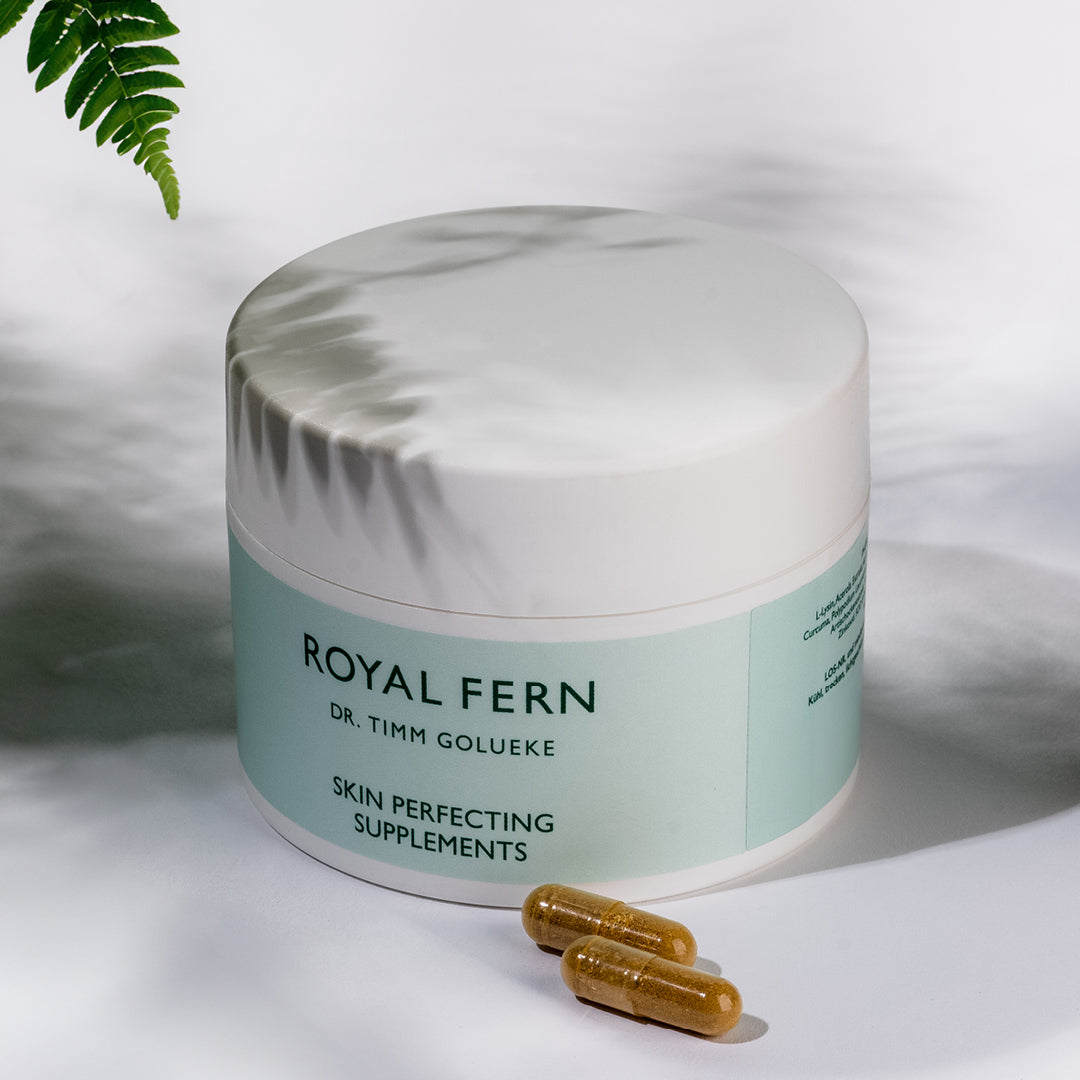 Skin Perfecting Supplements
In stock
A dietary supplement for absolute skin health.
PROTECTING
ANTI-INFLAMMATORY
ILLUMINATING
Discover the latest innovation of Dermatologist Dr. Timm Golueke: ingestible skincare. The dietary supplement delivers cellular nutrition and targets the signs of aging, inflammation and UV damage while supporting renewal from within.

Powerful vitamins, anti-oxidants and anti-inflammatories work with your topical skincare providing a healthy, glowing and even skin.

Spirulina extracts can help with calming inflammation and healing the skin from within. Extracts from Artichokes are super-rich in antioxidants, preventing oxidative stress that improves skin health, and slows down skin ageing.
Tumeric is known for its skin healing properties and has aleready shown great results with skin conditions like acne and photoaging.
Nicotinamide is a form of Vitamin B3 and helps to build keratin, a type of protein that keeps your skin firm and healthy.
Polypodium leucotomos is a fern plant that is known for its highly anti-inflammatory benefits and the ability to fight free radicals and damaged cells, especially from UV rays. It also protects the skin from UV exposure.



• Provides free radical protection
• Reduces inflammation
• Increases collagen synthesis
• Boosts a healthy skin functioning
• Calms down stressed & irritated skin
How to use
Take 2 capsule daily with plenty of liquid. Do not exceed the recommended daily dose.
Food supplements are not a substitute for a varied diet. A balanced diet and a healthy lifestyle are important.
Good to know
The supplements are made in Germany with only the highest quality ingredients - vegan and gluten-free.