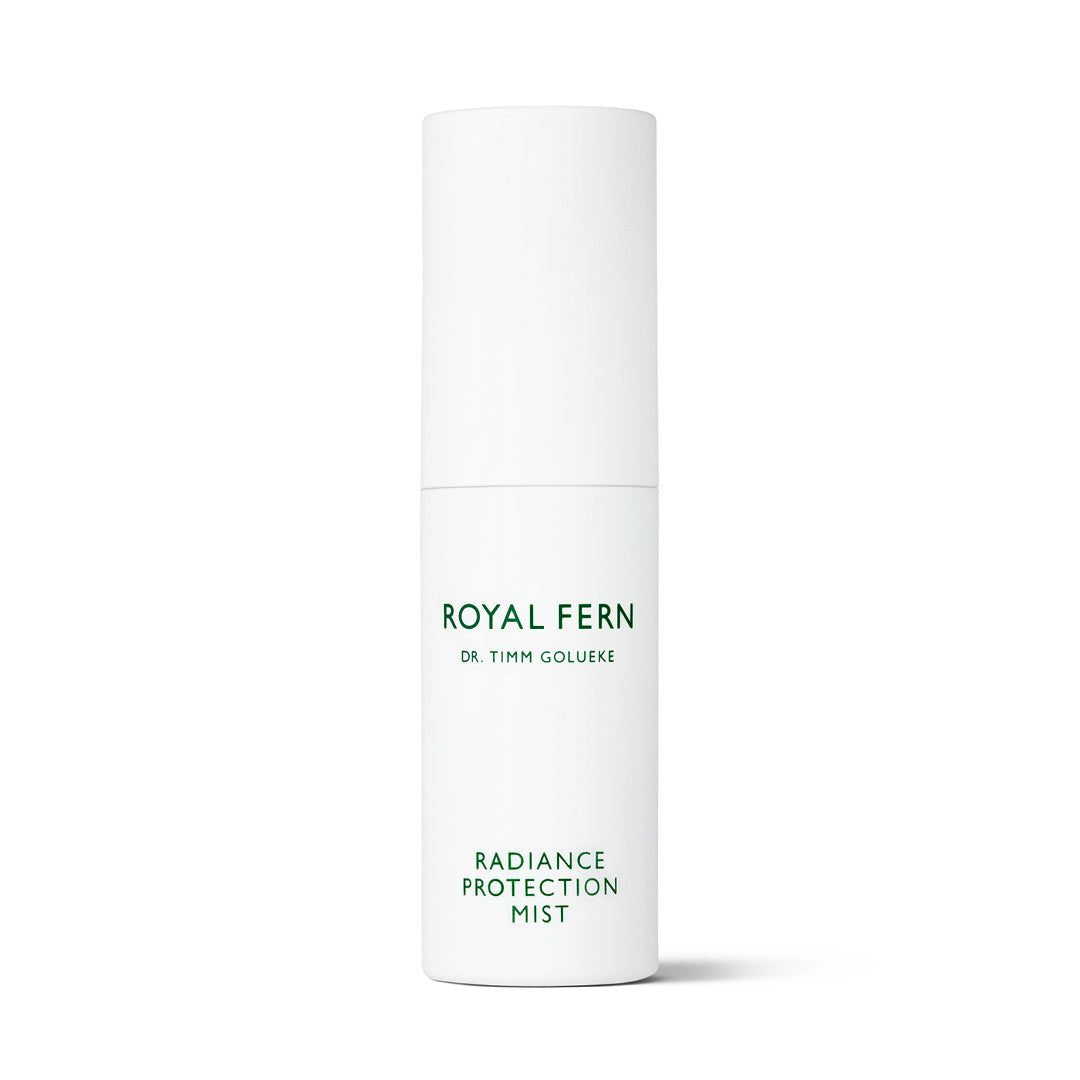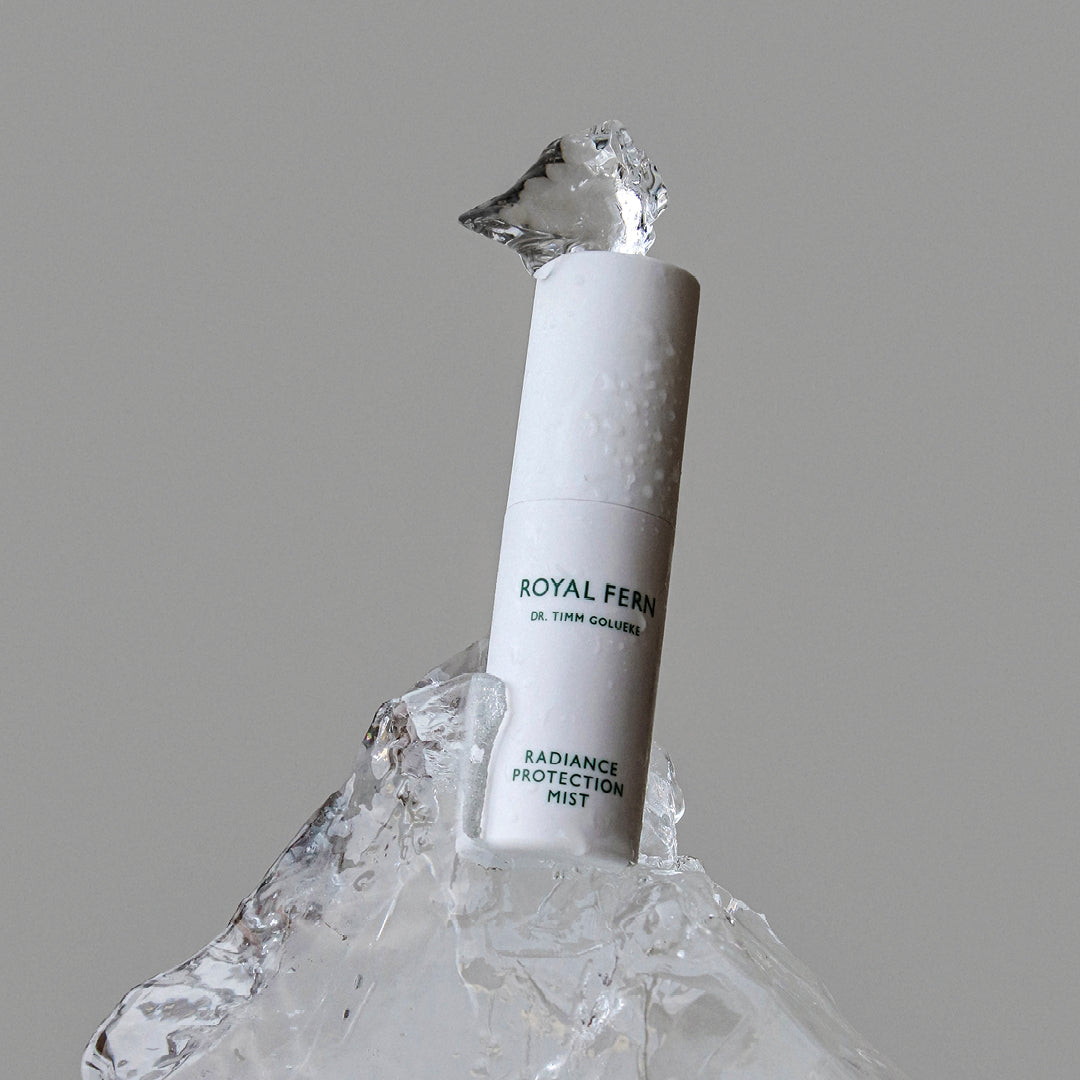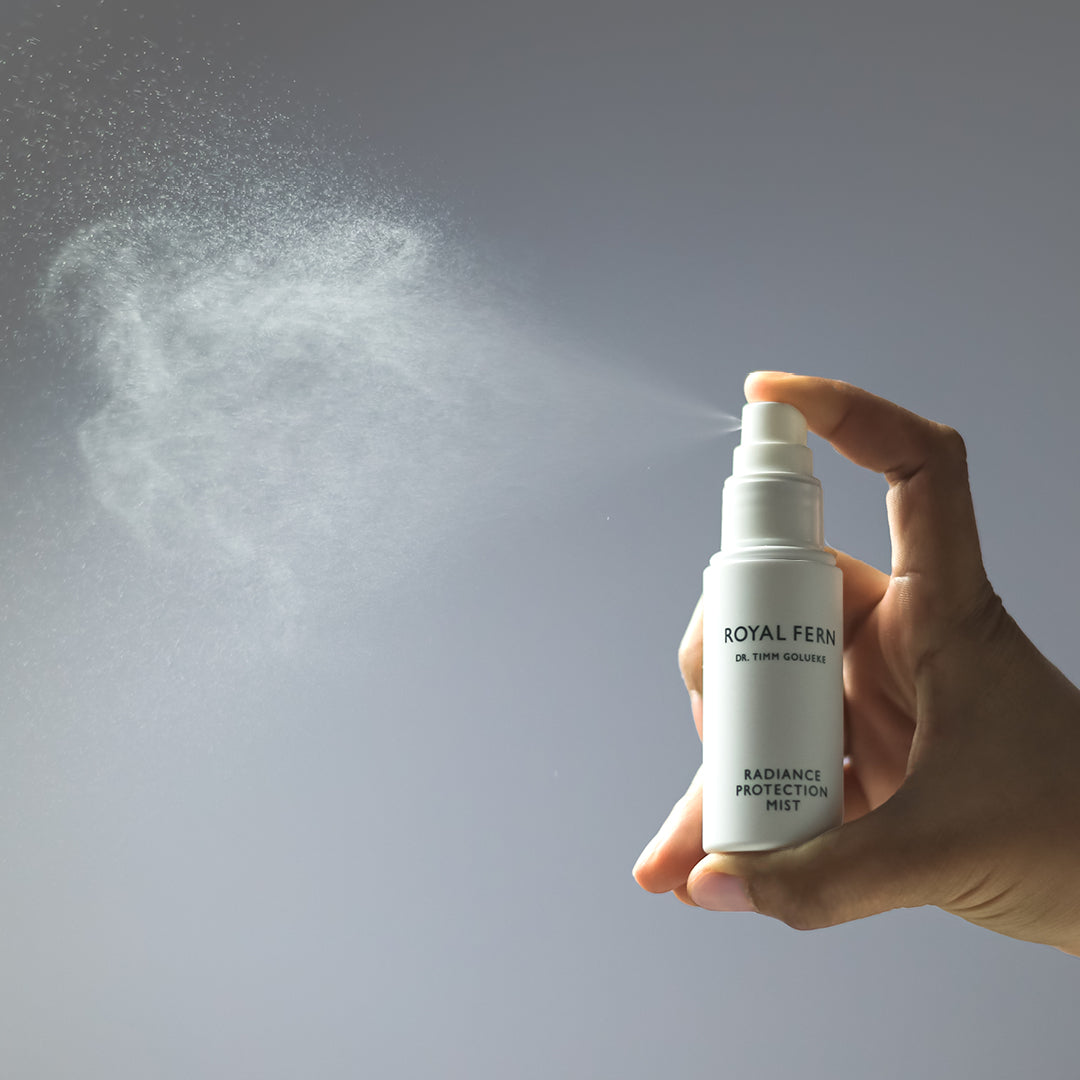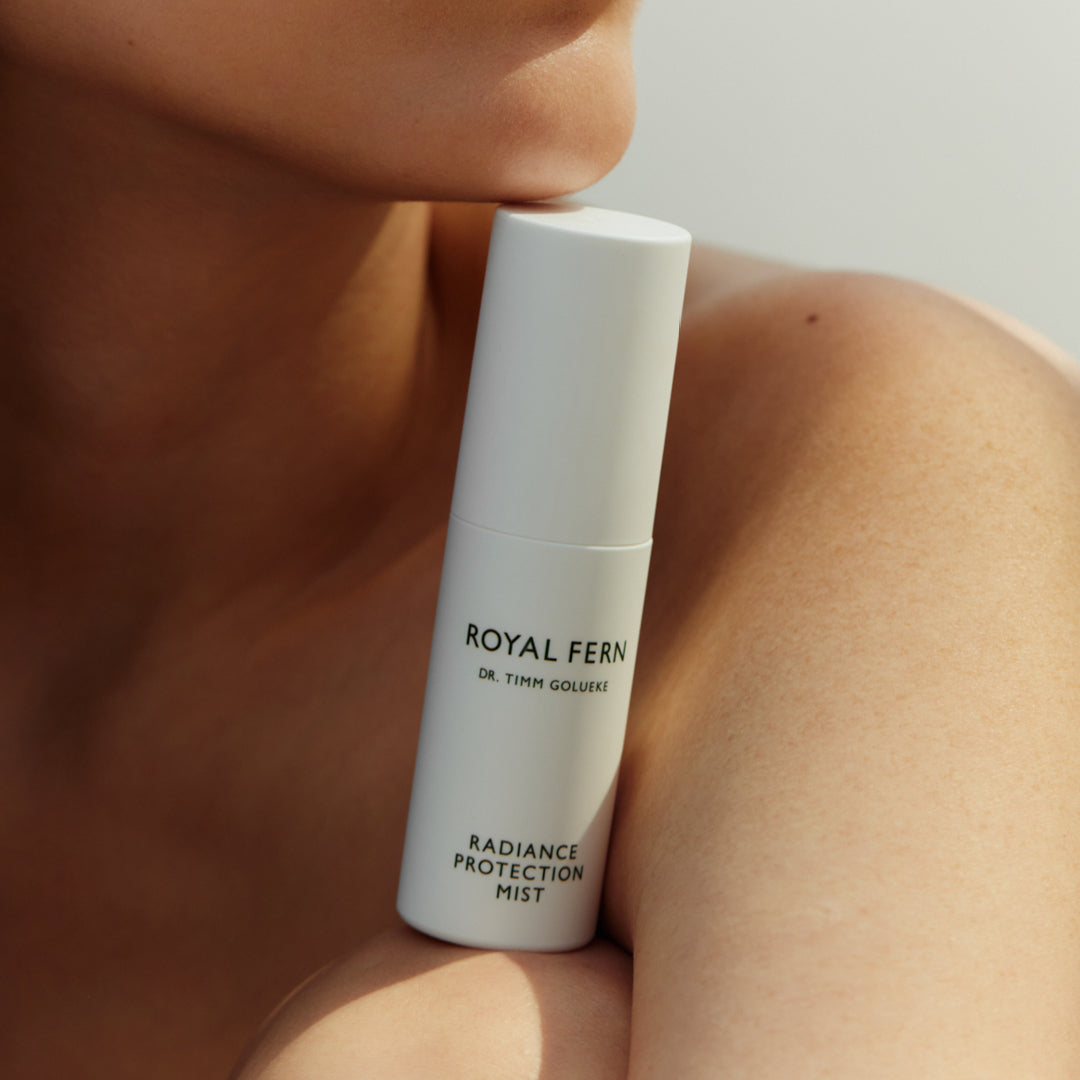 Radiance Protection Mist
In stock
Innovative face mist for hyper hydration & protection.
ILLUMINATING
HYDRATING
PROTECTING
This fragrance-free face mist is something that accompanies you all day long. Whether your are looking for an extra boost of hydration & glow, protection against urban pollution & blue light, to illuminate your makeup or simply a refreshment : the Radiance Protection Mist got you covered. And there is an extra bonus: used between your different skincare steps, it will maximizes the efficiency of your skincare products. Due to the face mist and the moistened skin, the ingredients are better absorbed, especially hyaluronic acid or vitamin c.
Formulated for all skin types.
• Hydrates and brightens
• Reduces lines and puffiness
• Protects against blue light and urban pollution.
• Save to use over makeup.
• Supports the skin in combatting free radicals


How to use
Mist throughout the day and before exposure to blue light devices. Can be used in between your skincare steps as well to moisten the skin and boost the effency of your other products
Skin Feels
hydrated, glowy, balanced