OUR STORY
ALL ABOUT ROYAL FERN
Protecting Cells
FOR OVER 400 MILLION YEARS
The Royal Fern: a venerable master of survival. It has existed on this planet for over 400 million years, withstanding drastic climate changes and natural disasters while steadily conquering new habitats on every continent. Through it all, it has remained an evergreen, extremely resistant to UV radiation and environmental pollution and a veritable moisture reservoir. What's more, its fronds and roots are used across many cultures for natural remedies.
What is the secret of this elegant plant's success? The answer is a comprehensive protection mechanism that's been perfected over millions of years and provides each of the plant's cells with extraordinary powers of resistance against harmful environmental factors. Now you can enjoy the benefits of the royal fern's remarkable cellular defense boosting properties on your own skin – at the cutting-edge of cosmetic science, with Royal Fern.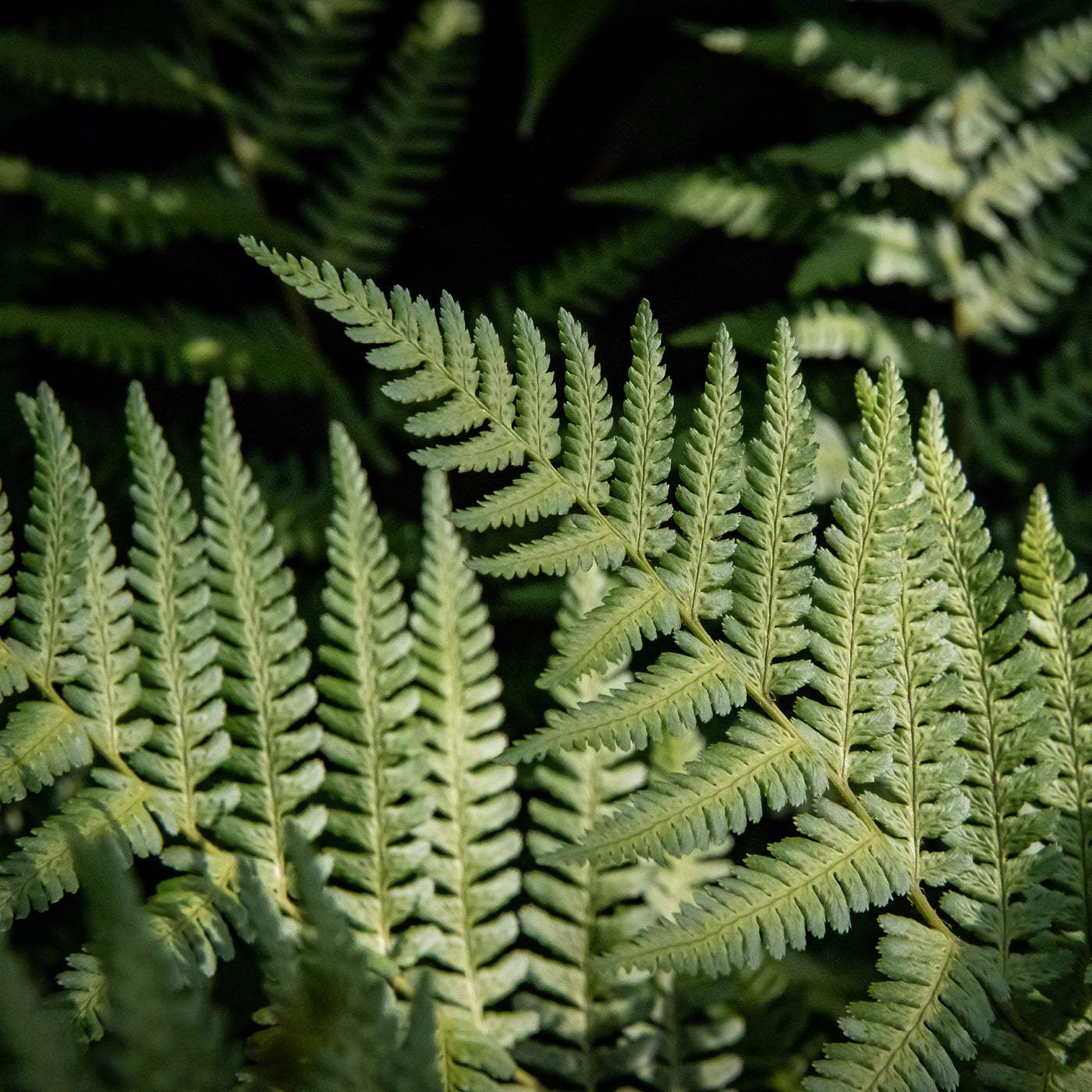 ROYAL FERN – A REVOLUTIONARY DISCOVERY IN SKIN CARE
It was while reading through medical journals that renowned dermatologist, Dr. Timm Golueke, came across a study that sparked his interest. The study examined the use of fern extracts in the complementary treatment of melanoma patients – with encouraging results. Upon further research, Dr. Golueke found several independent scientific studies proving that fern extracts contain valuable substances that positively affect all symptoms of genetically determined (intrinsic) and environmental (extrinsic) skin aging. Could it be that the royal fern had the potential to realize the dermatologist's seemingly utopian vision: the creation of a complex of active ingredients that would cater to all the essential aspects of skin care?
Did you know?
MADE TO SOLVE MODERN SKIN NEEDS
Dr. Timm Golueke gets the inspiration for each product from his daily work in his clinic. He recognizes modern skin and hair needs and finds the right solution for them with the development of his products.

WHAT MAKES FERN EXTRACTS SO SPECIAL ...
... IS THEIR ABILITY TO SIMULTANEOUSLY MEET ALL OF THESE SKIN CARE NEEDS. THEY:
– Protect the skin's sensitive cell DNA and thus also protect against the consequences of light-induced skin aging
– Stop the breakdown of collagen and elastin
– Stimulate production of new collagen via an increased release of growth factors
– Possess a tremendous antioxidant capacity which impedes skin damage and can even repair existing damage
– Have a moisture-regulating, anti-inflammatory, and antibacterial effect
– Reduce the formation of pigment, ensuring a more even complexion.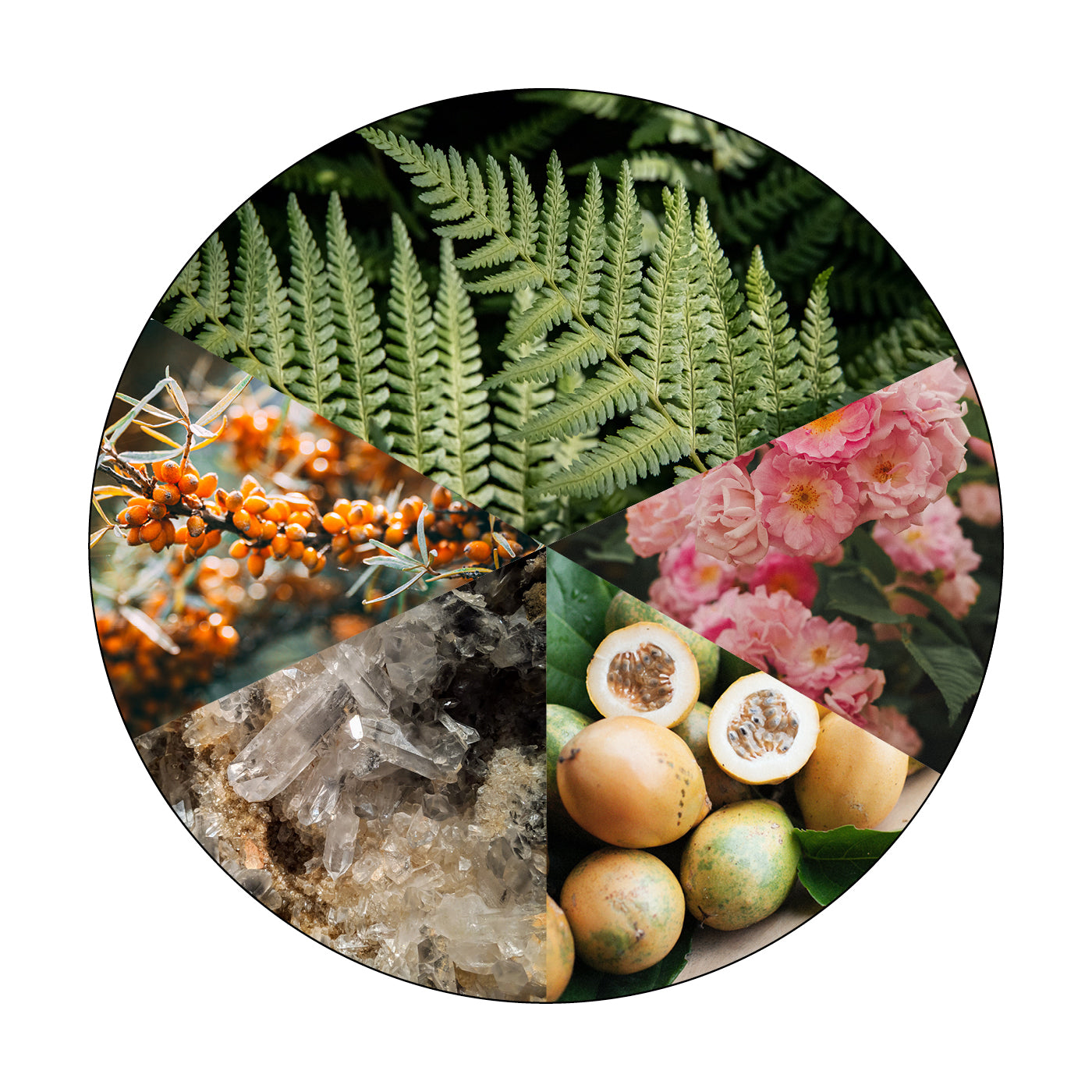 FROM EXTRACT TO SKINCARE PRODUCT
A LONG, SCIENTIFIC JOURNEY
Working with an accredited research team, Dr. Golueke dedicated four years to the task of optimally harnessing the fern extract's powers for use in skin care. His team succeeded in developing methods for utilizing fern extract to maximum efficacy in skincare formulas. They also identified additional phytochemicals that synergistically amplified the cellular-defense properties of the fern, and through the perfect harmonization of these ingredients, the Royal Fern Complex was born. Last but not least, they identified the optimal liposome technology by which to deliver the skin with a sustainable supply of the Royal Fern Complex. Working to Dr. Golueke's high standards, these formulas were supplemented with proven active skincare ingredients, including hyaluronic acid, vitamin C, vitamin A, vitamin E, macadamia nut oil, and cocoa butter.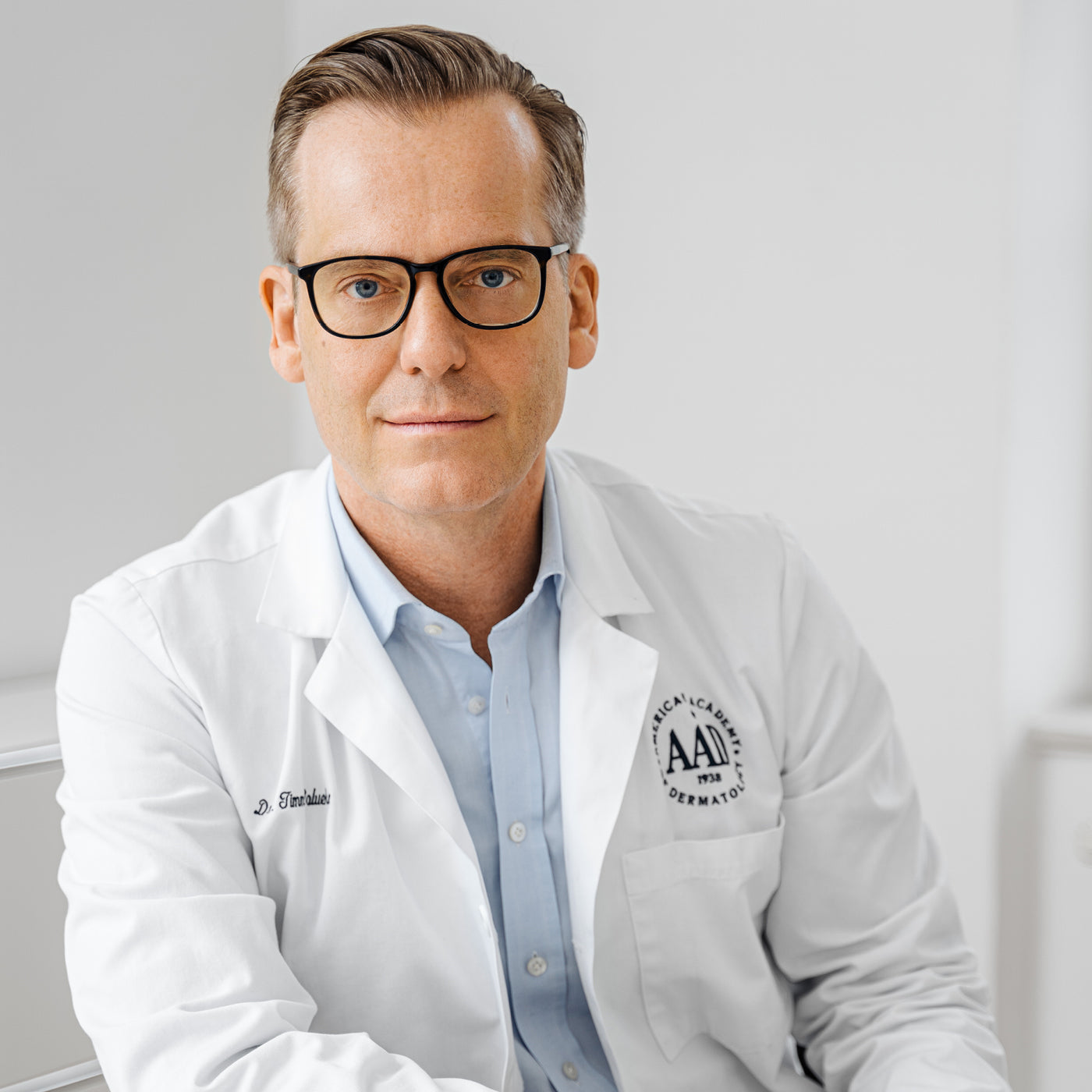 Royal Fern
PATENTED AND PROVEN IN PRACTICE
After four years of intensive research and development work, Dr. Timm Golueke and his team received the patent for their unique complex of natural substances: the Royal Fern Complex was then registered as European Patent EP 2752183B1. The extraordinary effectiveness of the various skincare formulas could also be observed in the complexions of the team of volunteer testers, comprised of both men and women. All participants were delighted to observe a more balanced, even complexion with a healthy glow that seemed to intensify with each day.
Today, Royal Fern continues to impress the most demanding customers worldwide - with its remarkable, luxurious texture and, above all, with its visible results.