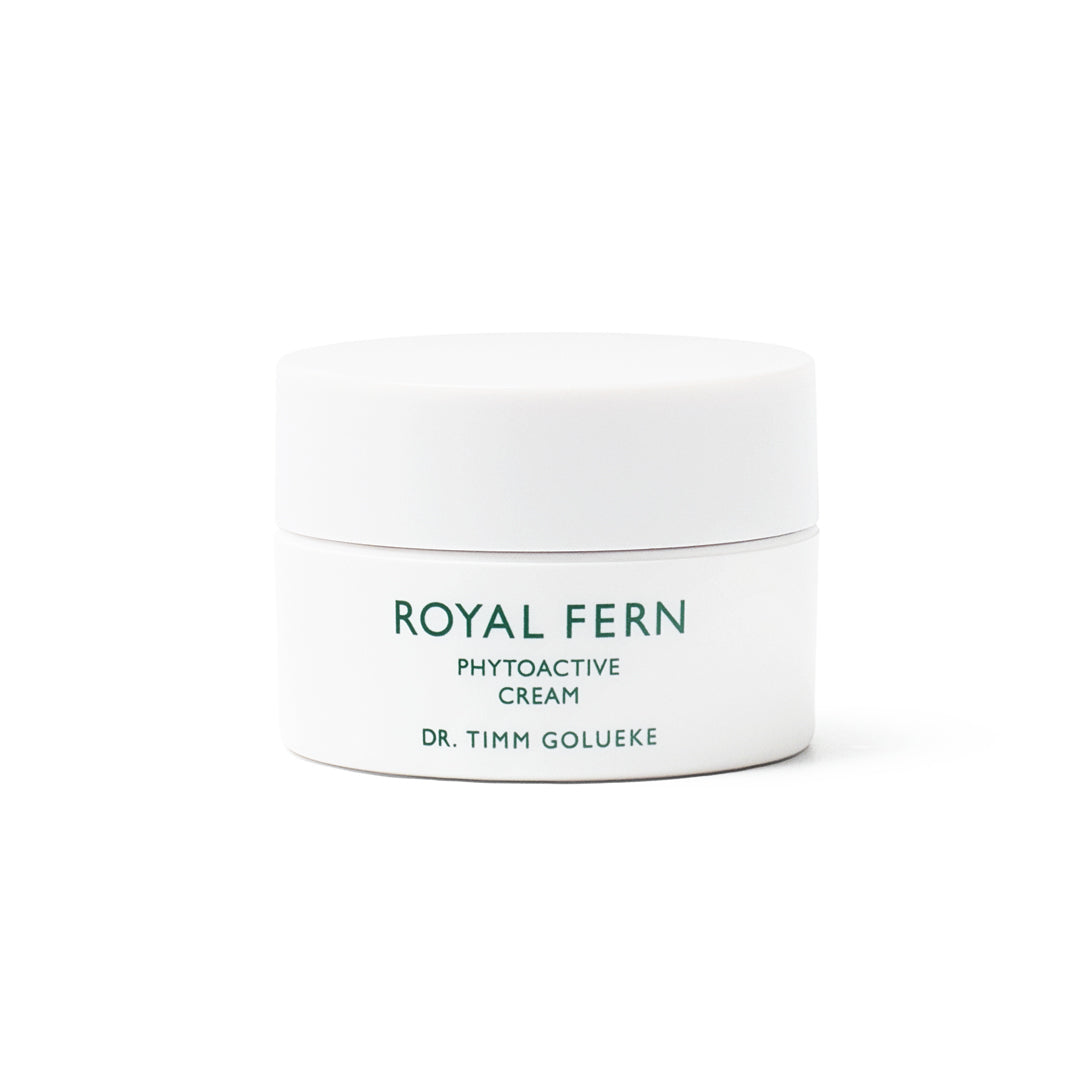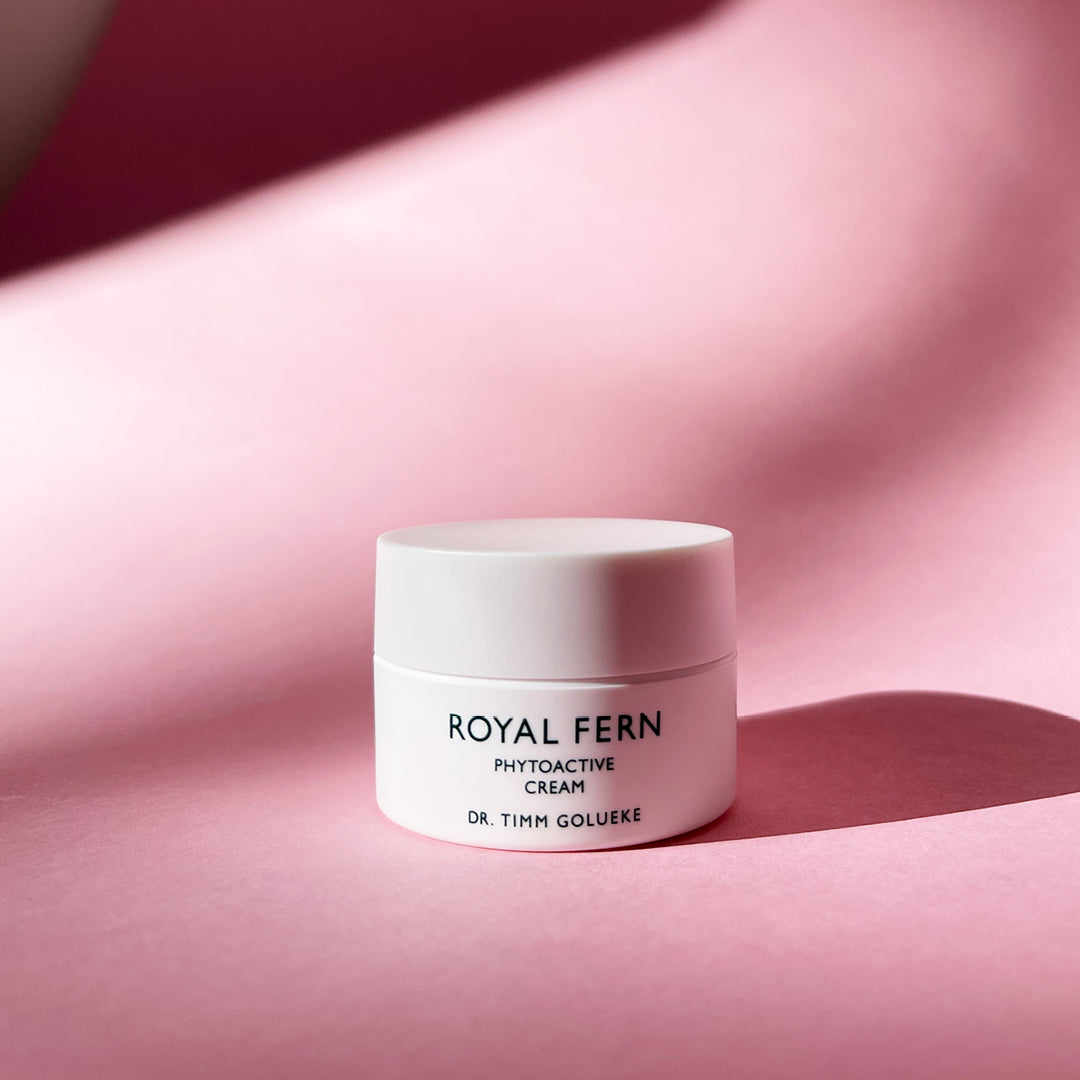 PHYTOACTIVE CREAM
In stock
Innovative face cream for a balanced, healthy and protected skin.
HYDRATING
PROTECTING
BALANCING
This fast-absorbing and weightless cream revitalizes skin immediately. The patented Royal Fern Complex delivers 12 hours of moisture deep into the epidermis, stimulating collagen production, inhibiting collagen and elastin reduction, and counteracting pigmentation for radiant, smooth skin. Uneven pigmentation is lessened, the result is a radiant, more even complexion.

#RoyalFernResults

In a daily-use, clinical study:

87 % feel that their skin is well hydrated

84 % of our users agree that their skin feels well protected

80 % feel that their skin feels well balanced

80 % of our users agree that their skin feels more supple

75 % agree that their skin feels soothed
Normal
Oily
Combination
Sensitive
Revitalizes and protects
Refreshes and nourishes the skin
Stimulates the production of collagen and elastin
Inhibits the breakdown of collagen
Gentle lightening effect due to reduced pigment formation
Hydrating and moisture-retaining
Supports the skin in combatting free radicals
How to use
Apply a small amount to the face and neck mornings and/or evenings after cleansing.