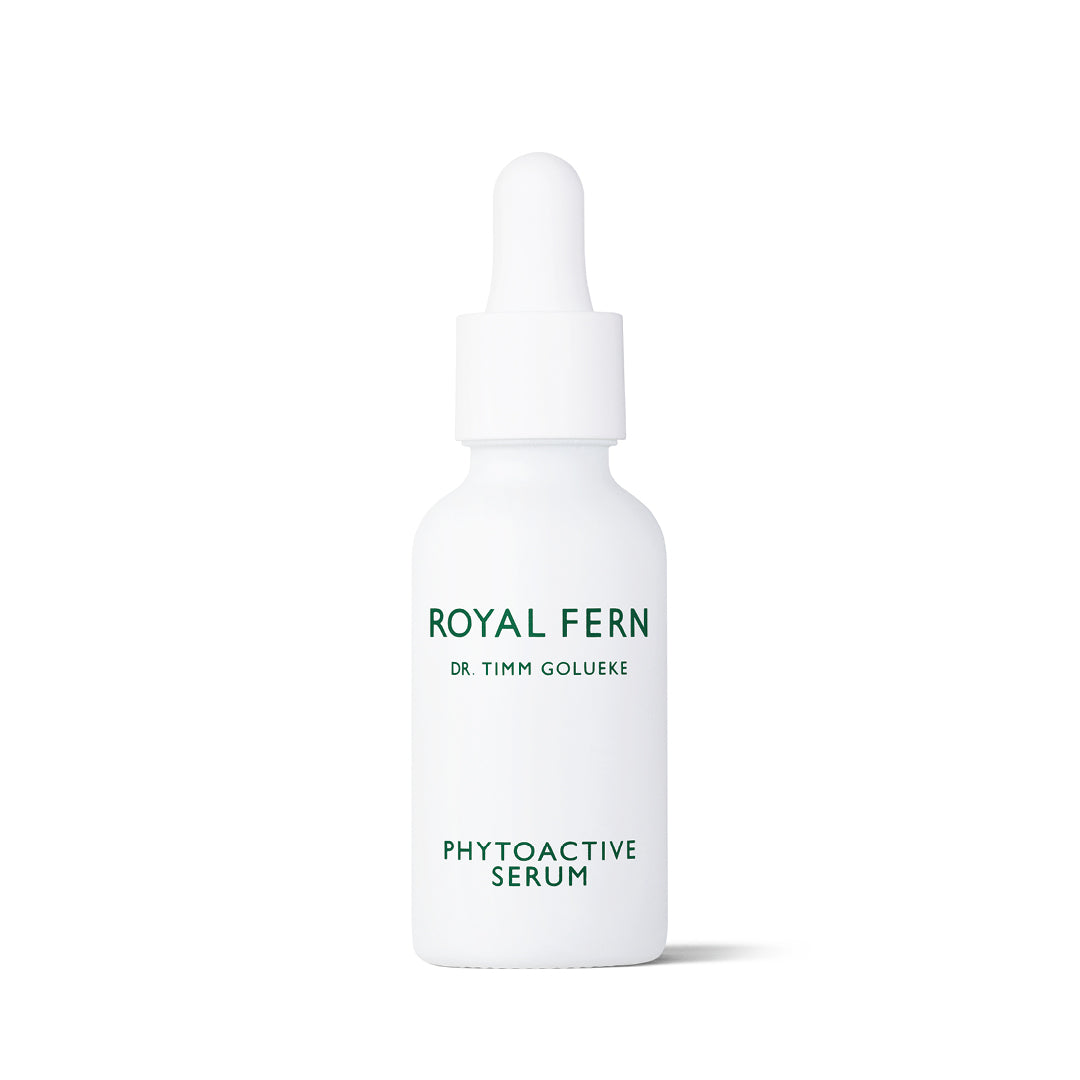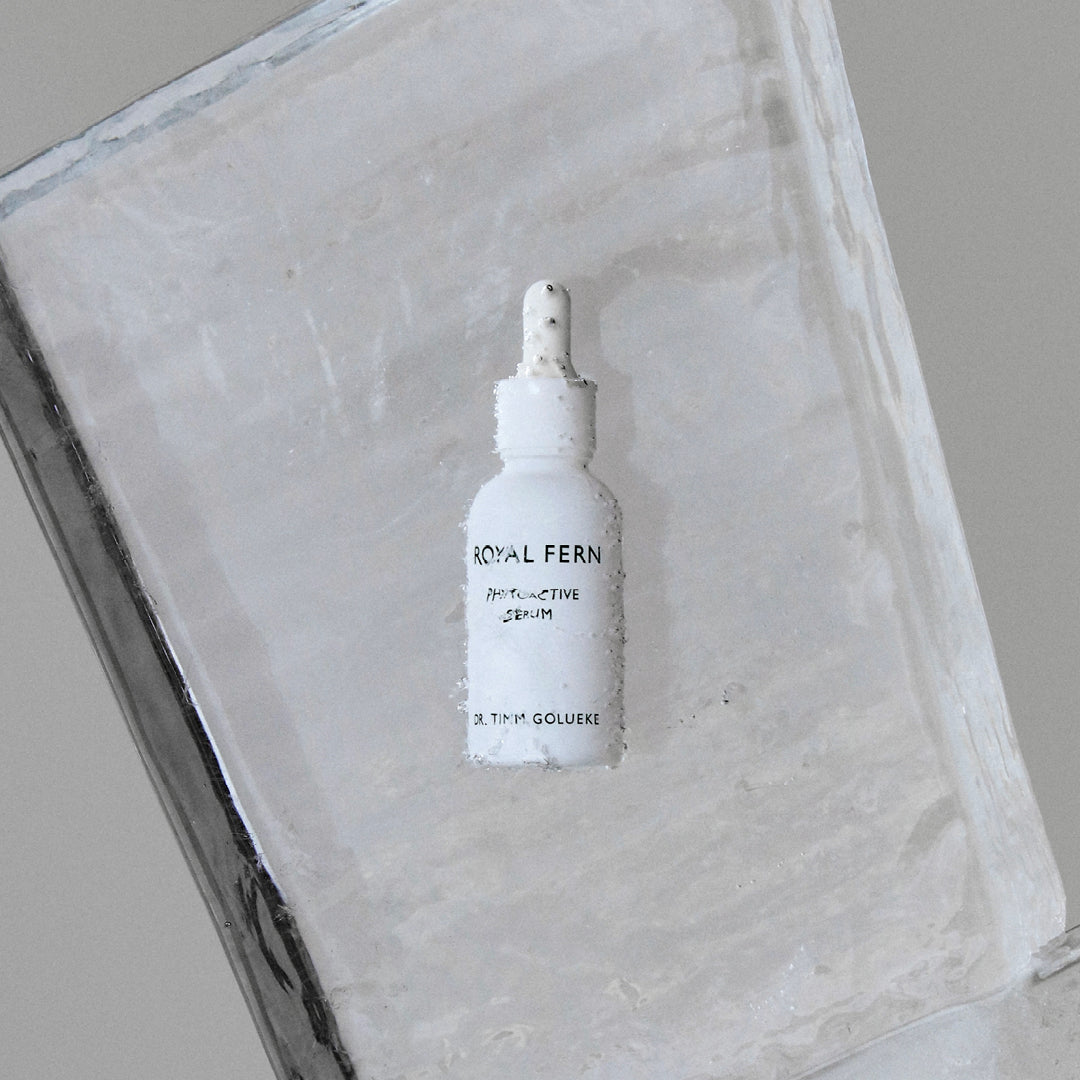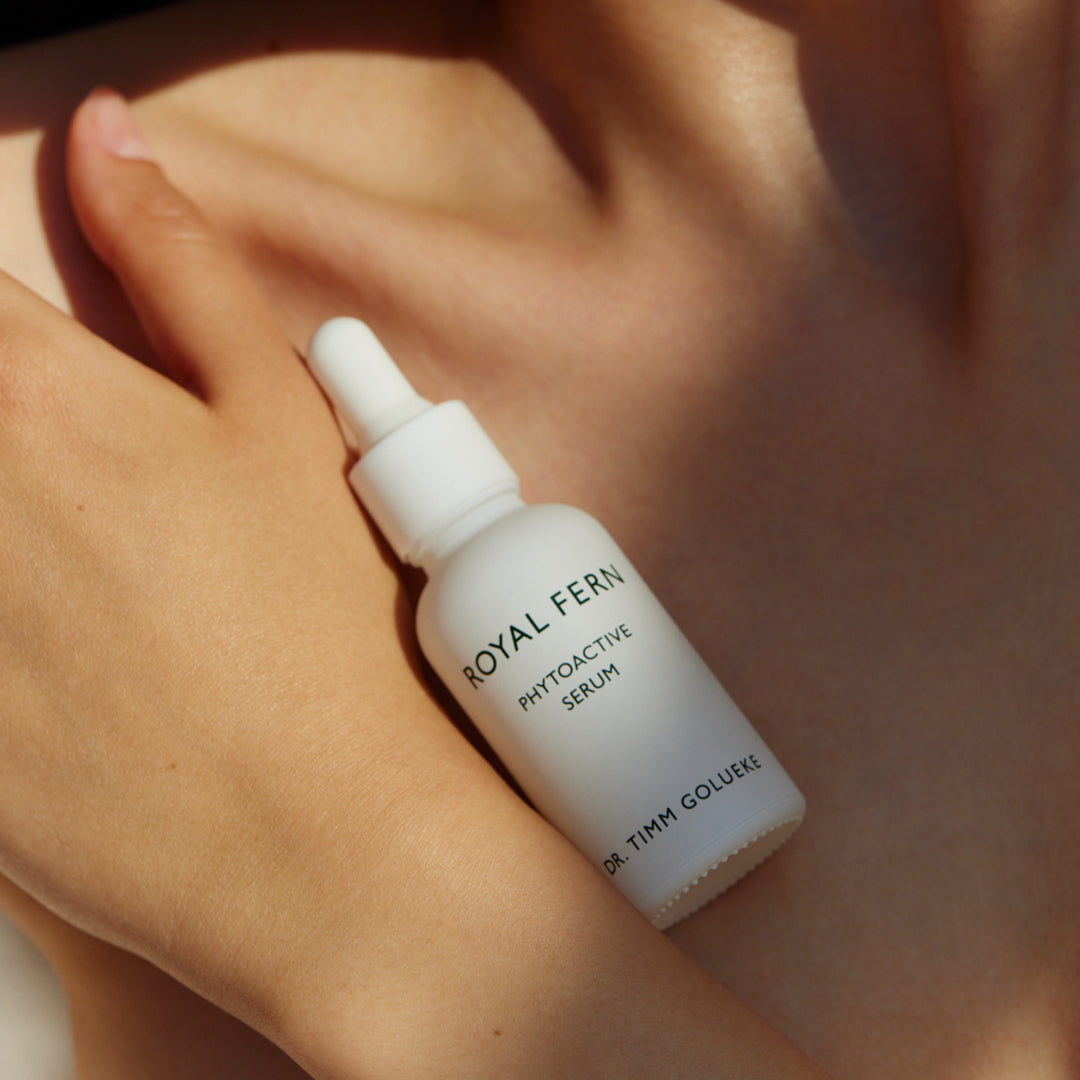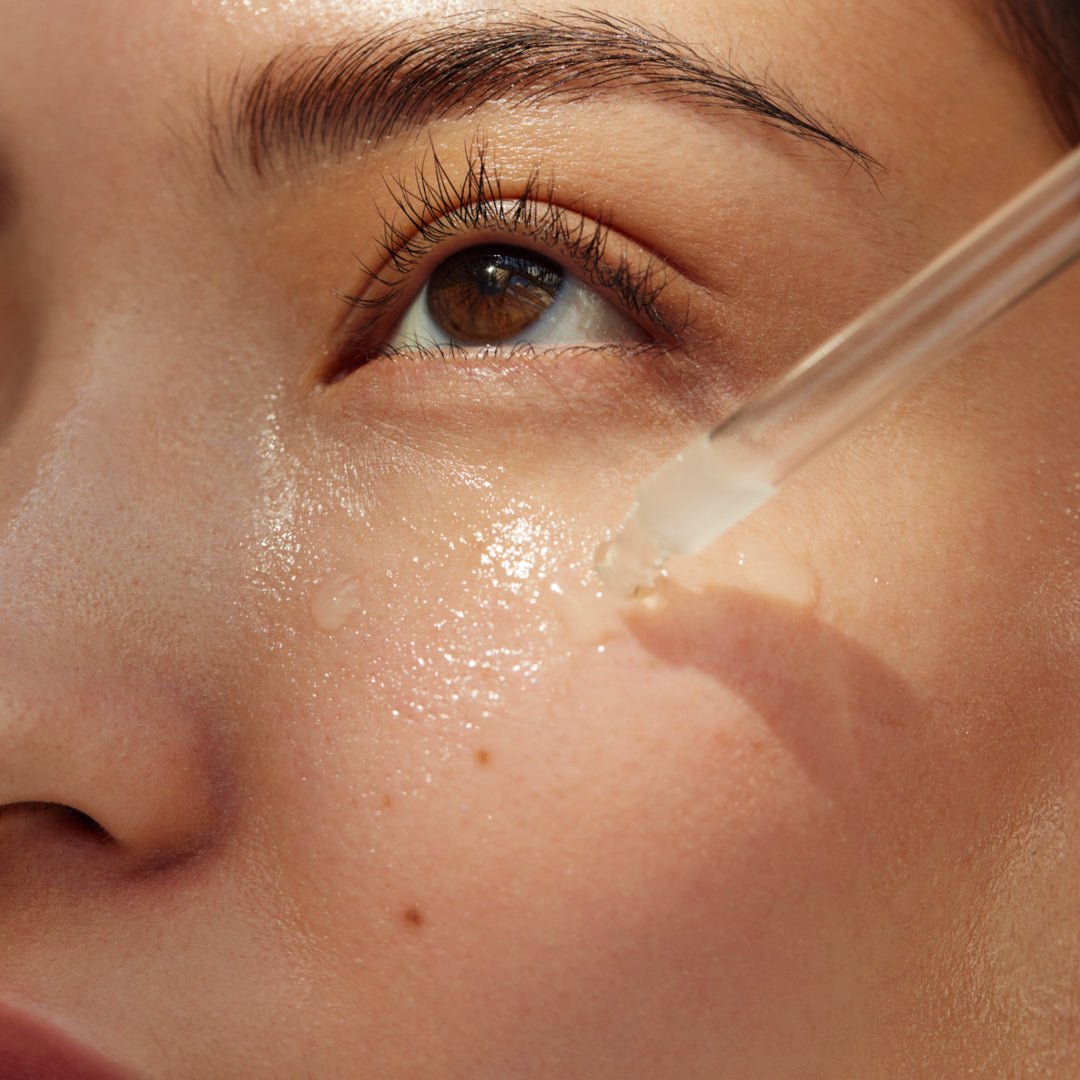 Phytoactive Serum
In stock
Firming serum with antioxidants.
FIRMING
HYDRATING
PROTECTING
The patent in a bottle! Discover the heart of Royal Fern with the highest concentration of our patented Royal Fern Complex. This refreshing serum regenerates skin upon application. Packed with antioxidants and valuable plant extracts, it protects the skin against genetic and environmental aging and stress. Firmness and elasticity are improved progressively; pigment formation is reduced.
Normal skin
Oily Skin
Mature Skin
• Instantly firmer, radiant skin
• Reduces pigment formation
• Hydrating and moisture-retaining
• Stimulates cell renewal
• Provides a beautiful, natural glow
• Supports the skin in combatting free radicals


How to use
Apply mornings and/or evenings as the first skincare step after cleansing.
Use 4-6 drops for your face and neck and gently pat it in.