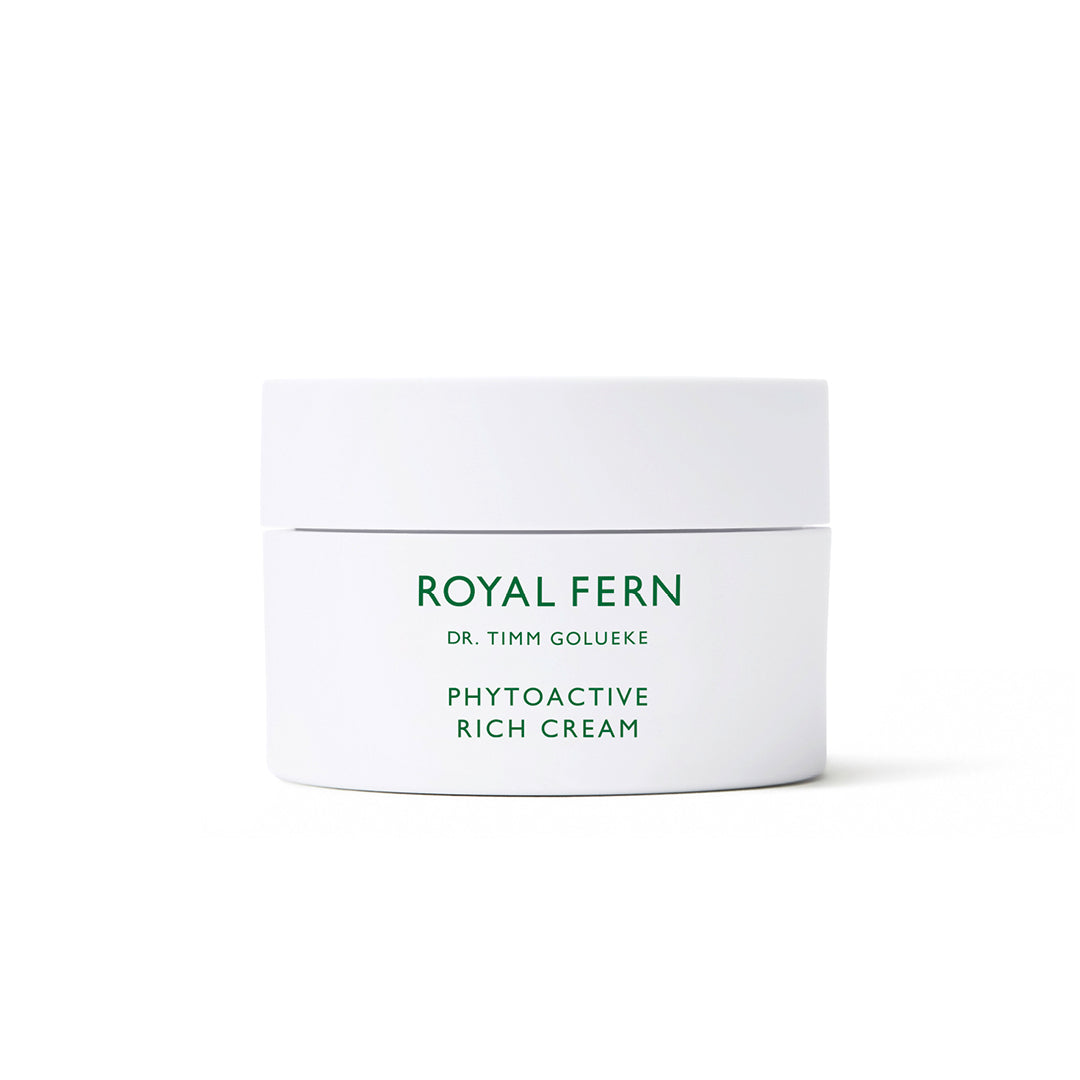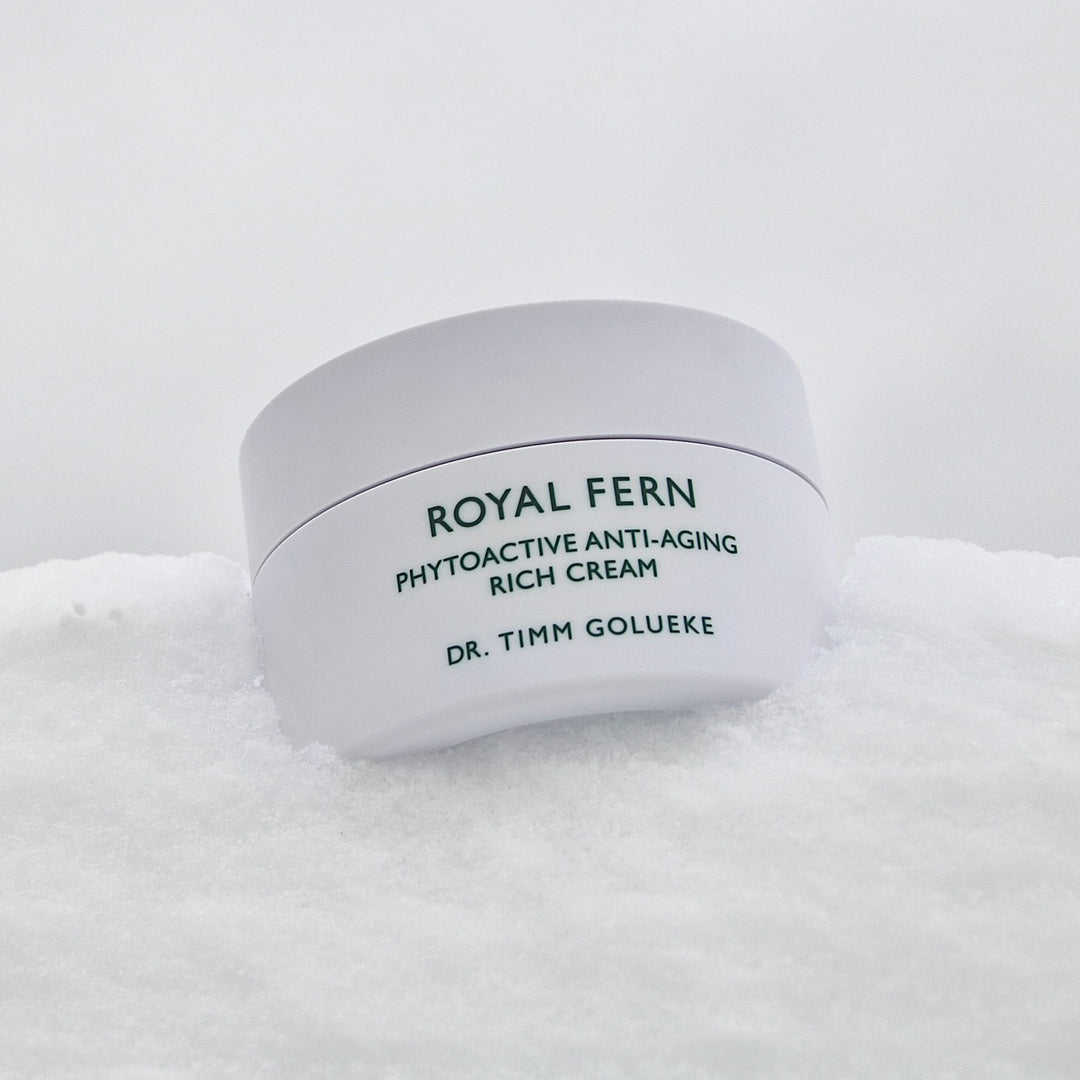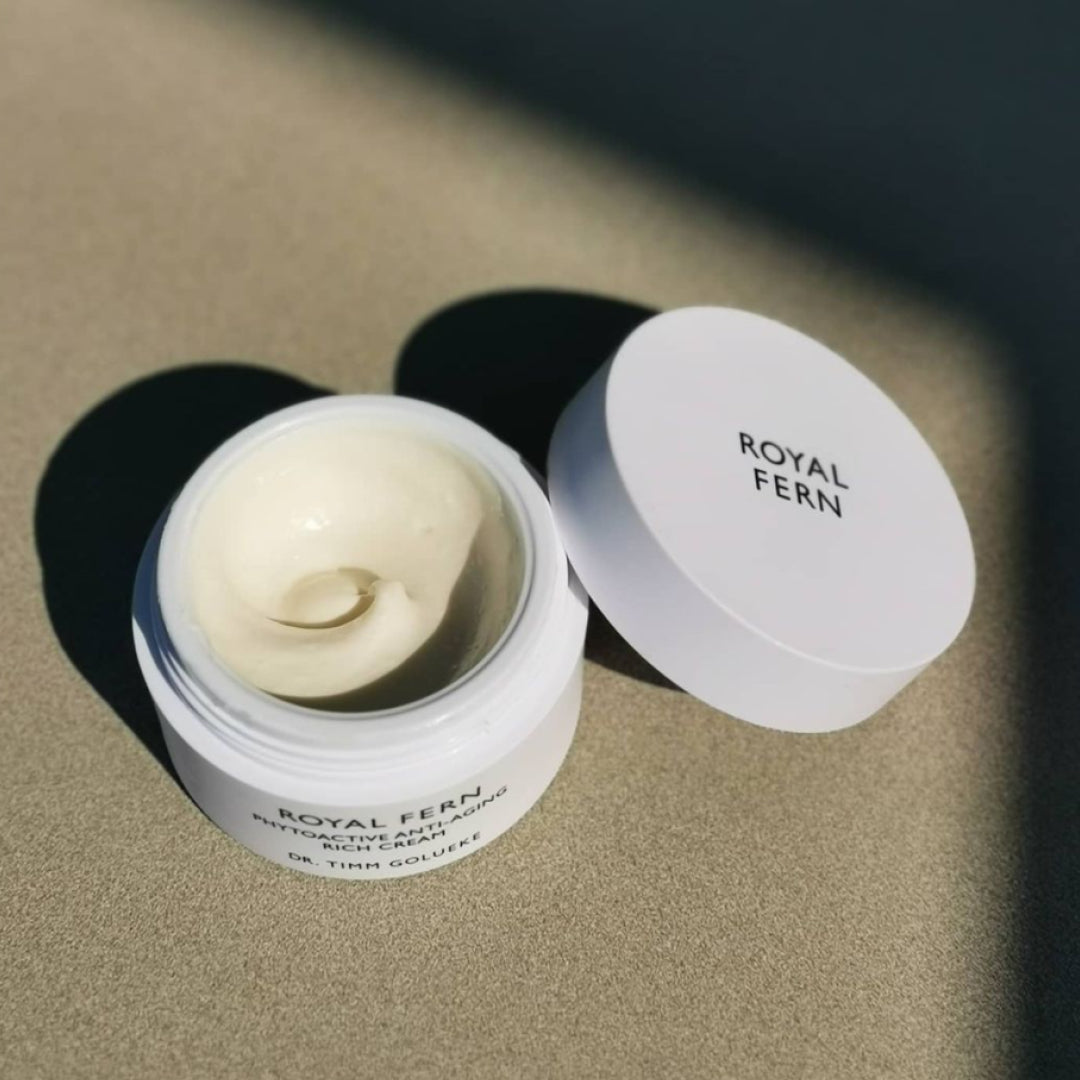 Phytoactive Rich Cream
In stock
Rich & luxurious face cream with antioxidants.
NOURISHING
CALMING
BALANCING

This highly intense, nutrient-rich, antioxidant care face cream has a luxurious mousse-like texture and features the patented Royal Fern Complex, a moisturizing, beneficial blend of hyaluronic acid, vitamin A, and vitamin C. The cream moisturizes right down to the deepest layers of the skin, stimulating collagen and elastin production and counteracting pigmentation.
Dry Skin
Mature Skin
Stressed Skin
•Relaxes the skin, providing immediate suppleness
•Gives a natural glow
•Regenerates down to the deeper skin layers
•Stimulates collagen and elastin production
•Supports the skin in combatting free radicals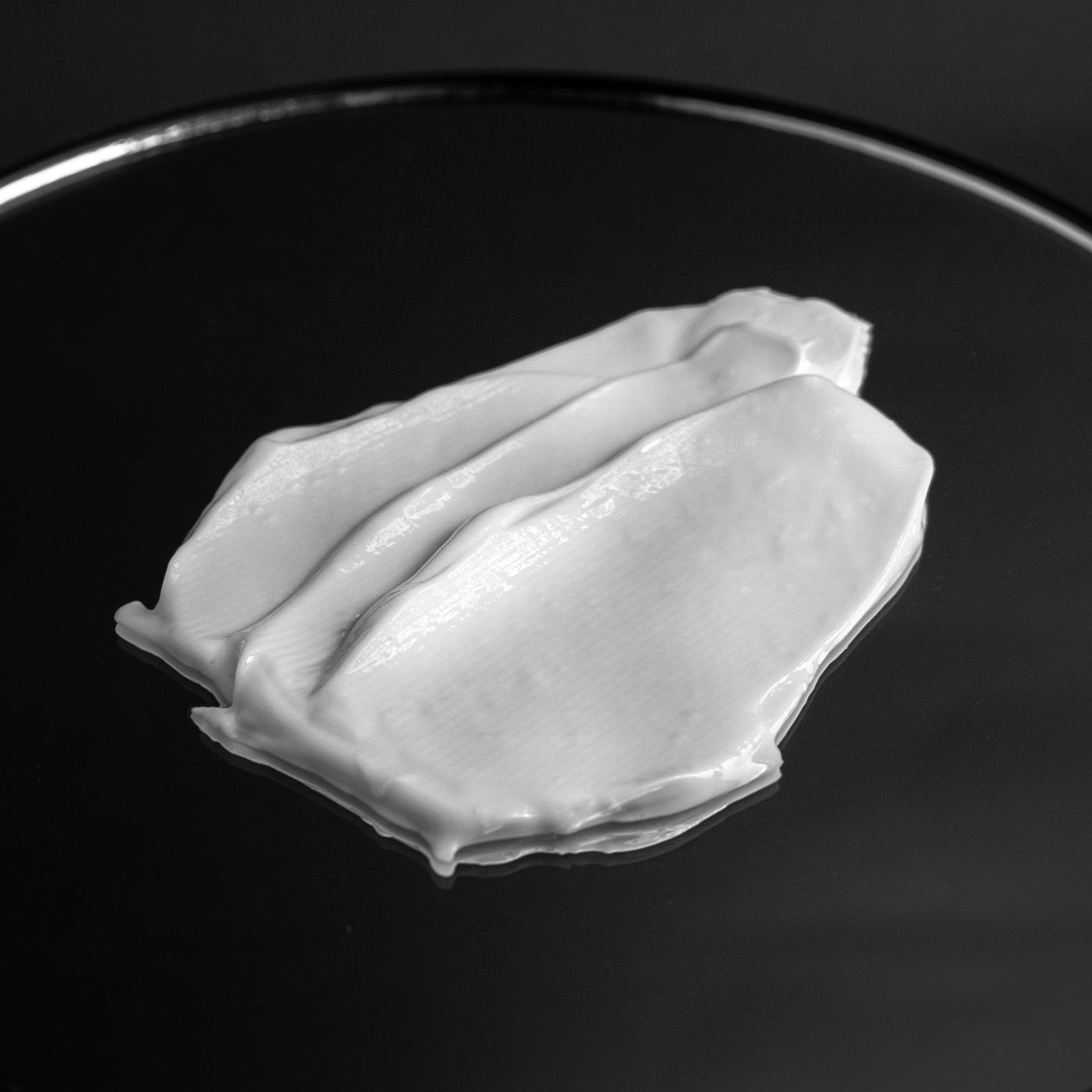 How to use
Apply a small amount to the face and neck mornings and/or evenings, after gentle yet thorough cleansing.
Skin Feels
nourished, balanced, soft