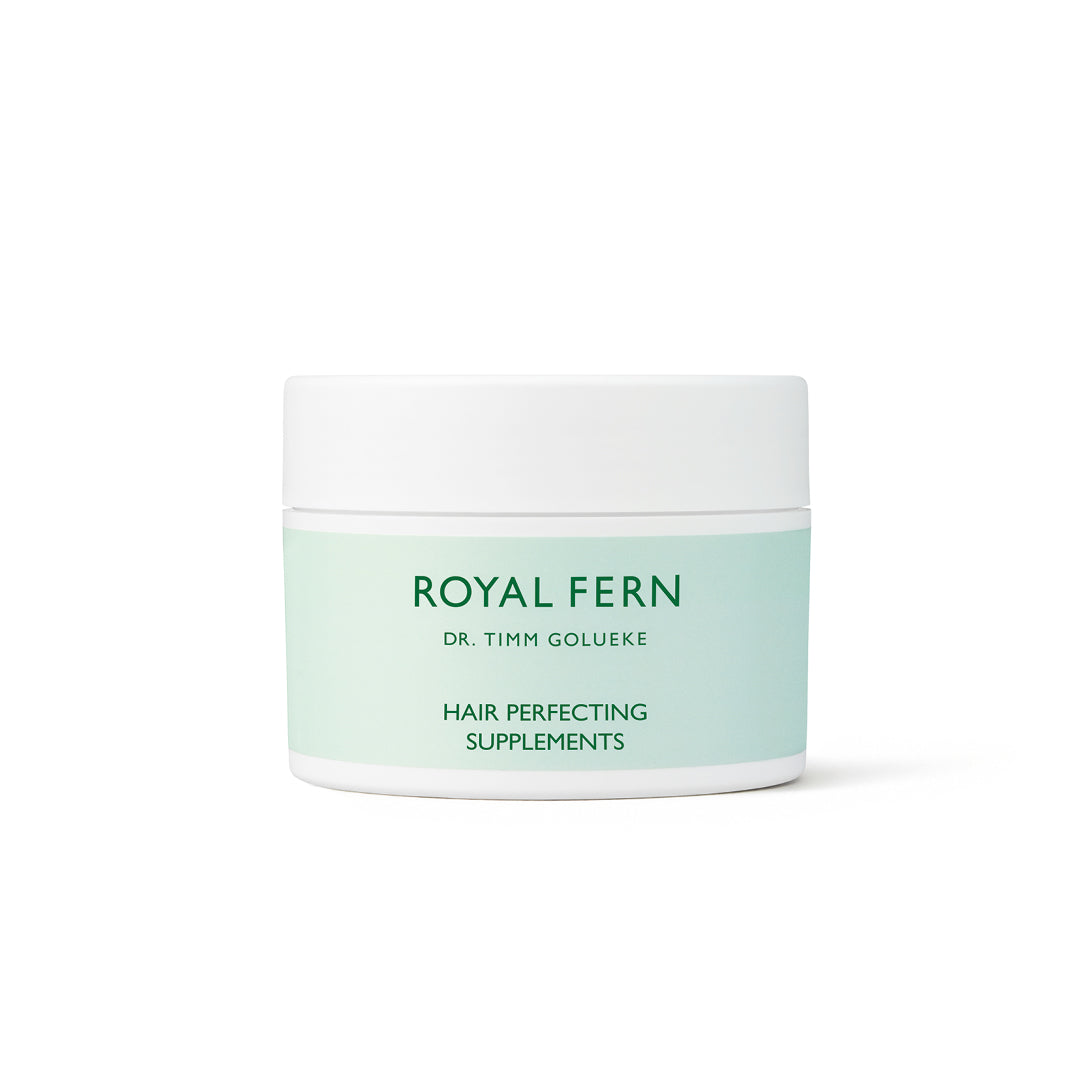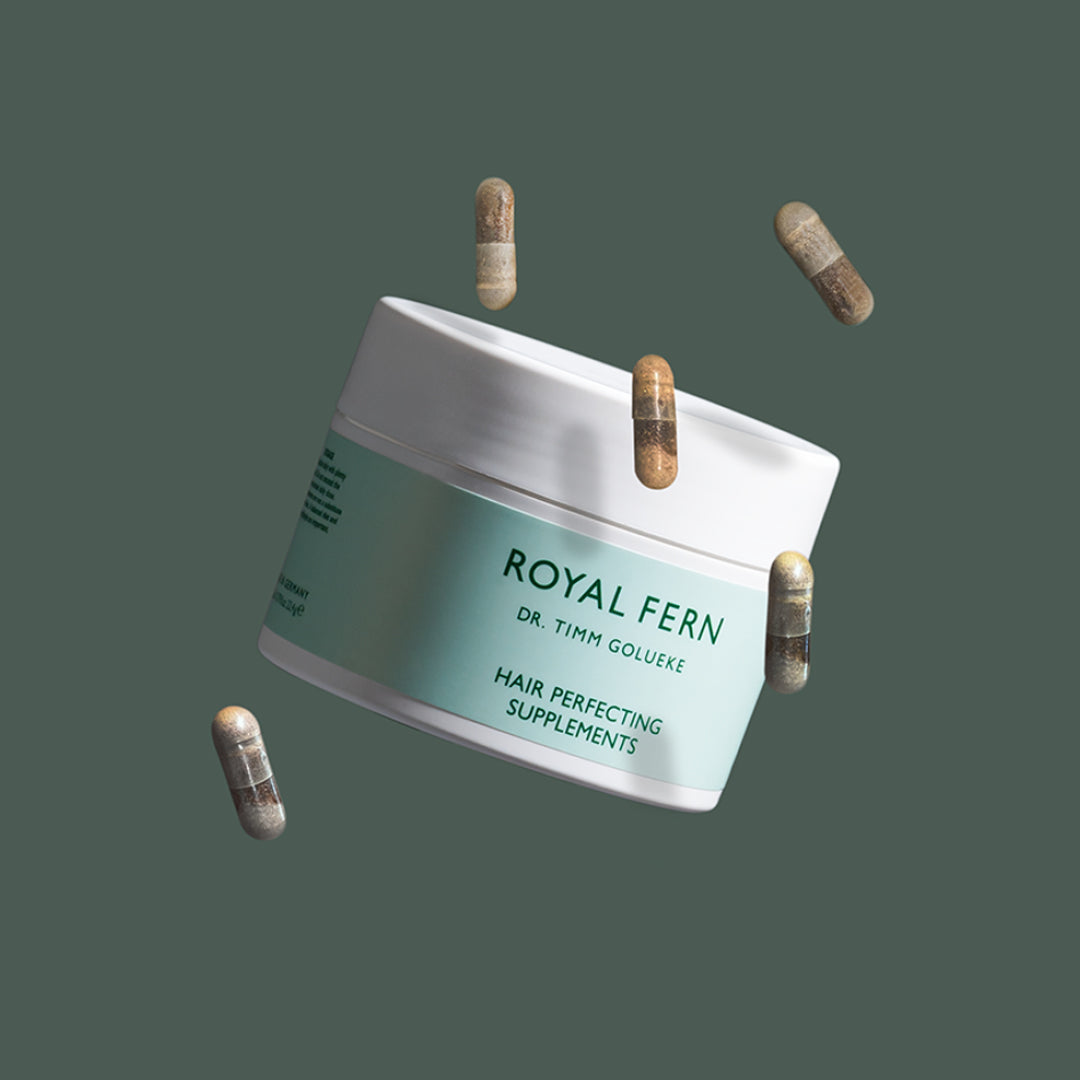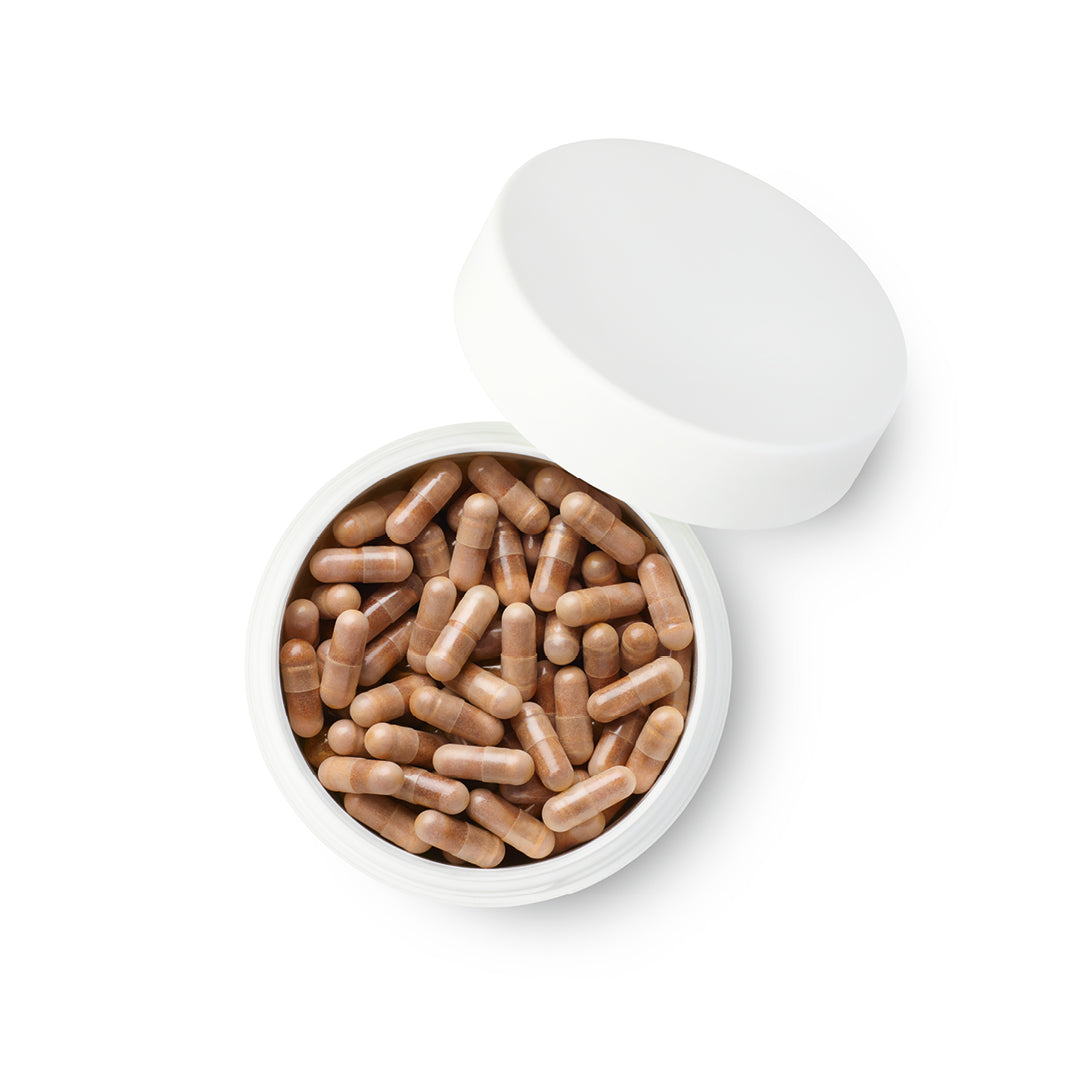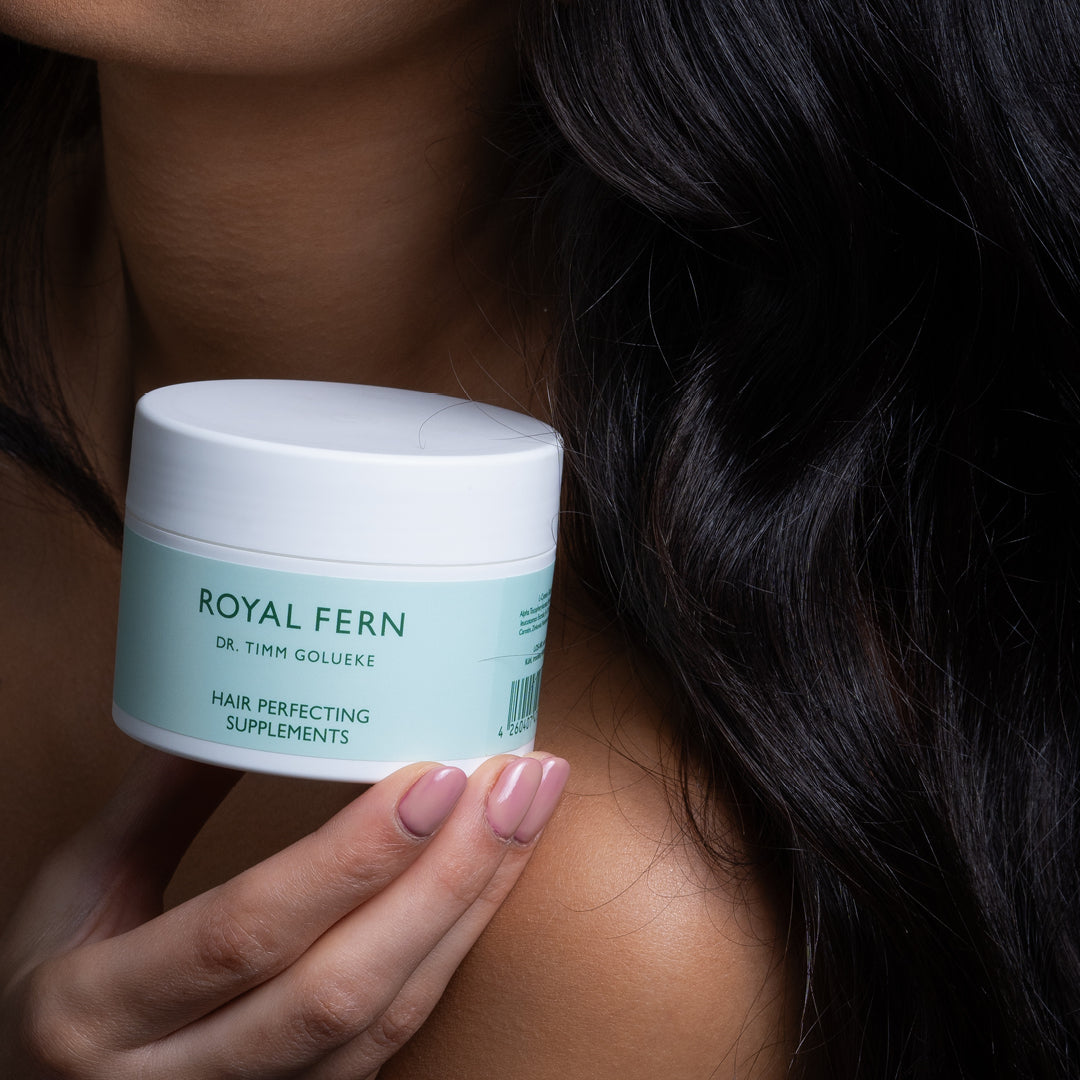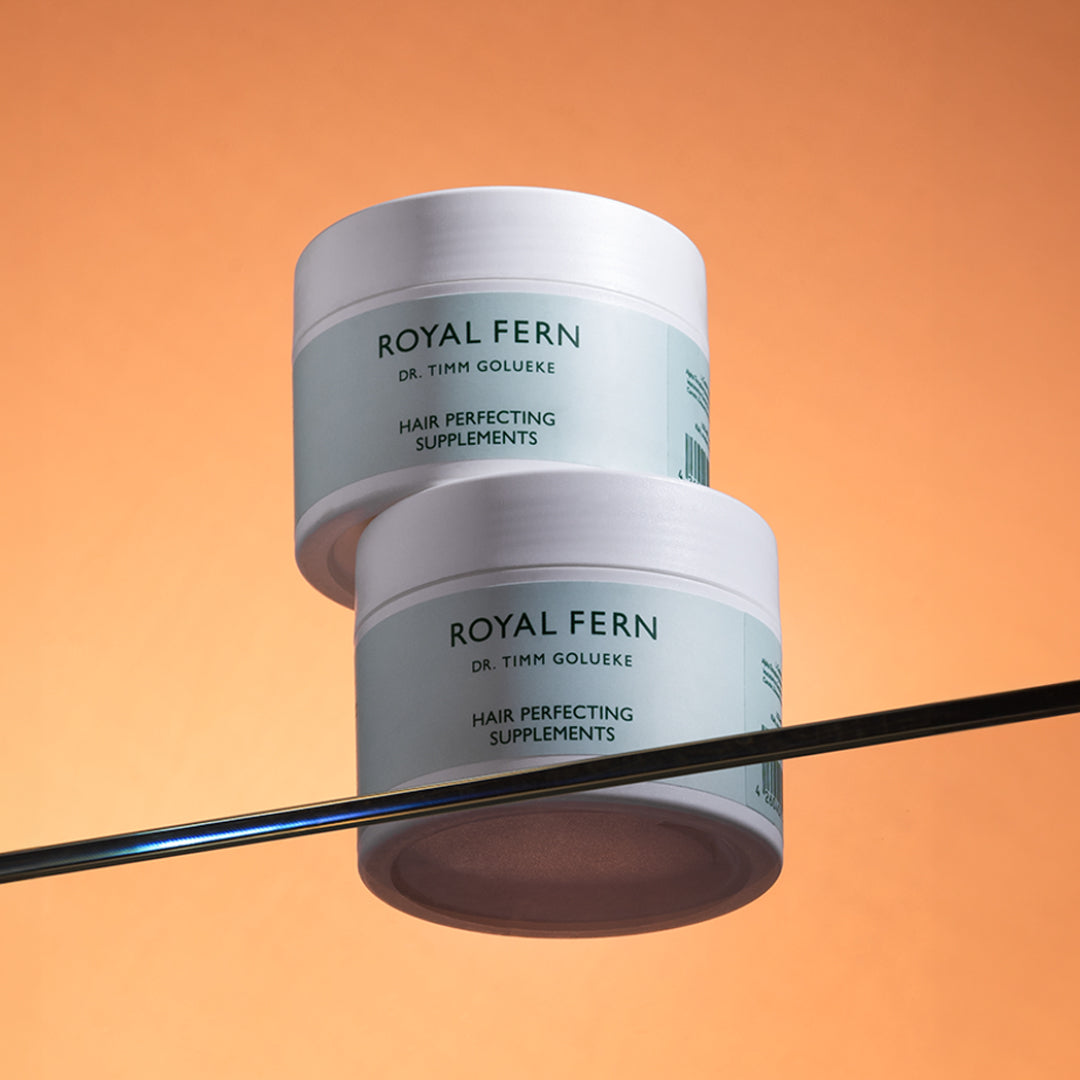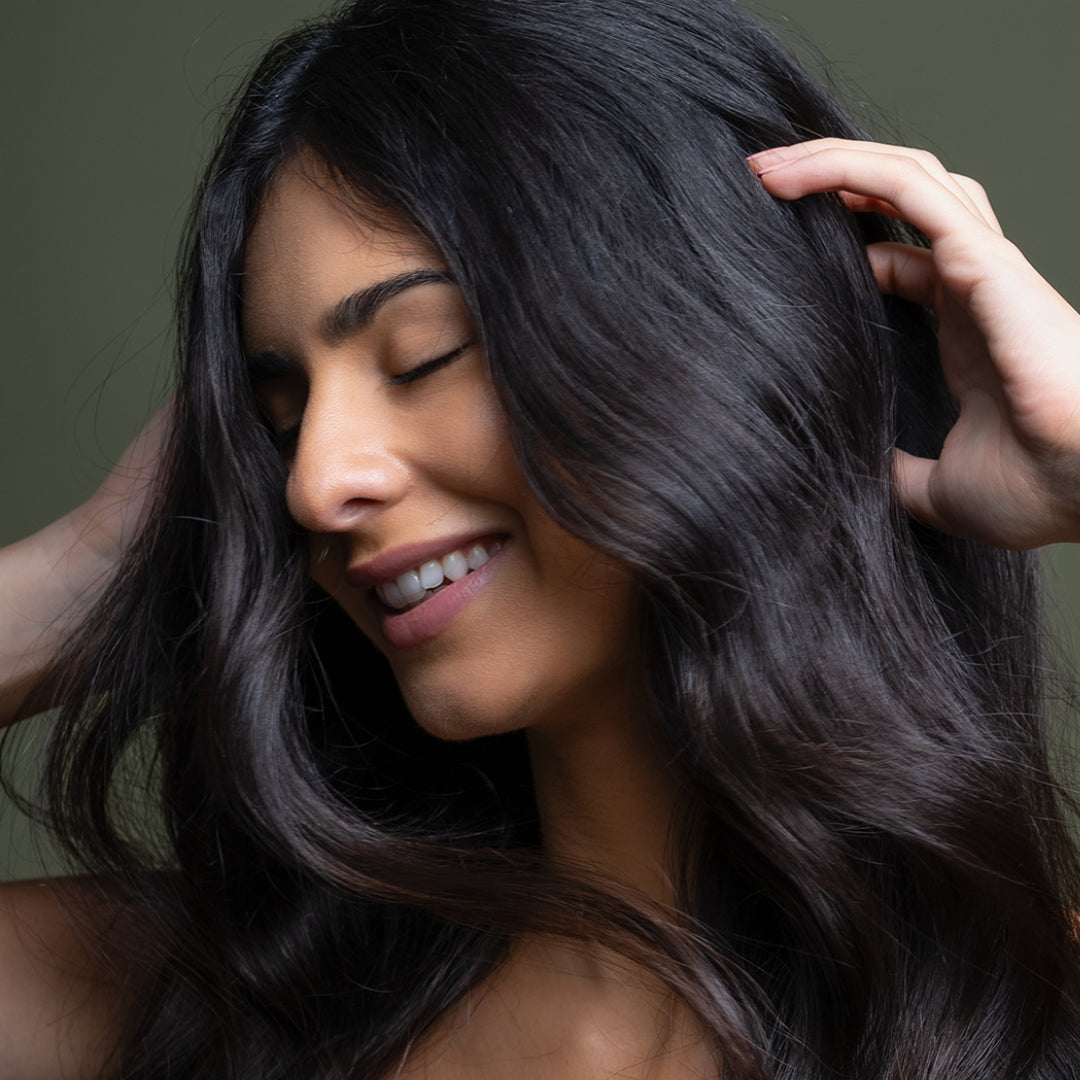 Hair Perfecting Supplements
In stock
A dietary supplement for absolute hair health.
STIMULATING
ANTI-AGING
ANTI-INFLAMMATORY
Discover the secret to luscious, vibrant hair with our Hair Perfecting Supplements, a cutting-edge supplement meticulously crafted by leading dermatologist and hair health expert Dr. Timm Golueke. This potent formula is enriched with a powerful blend of key ingredients that work synergistically to rejuvenate your hair and unlock its full potential.
Unlock the path to hair regrowth with L-Cysteine, a crucial amino acid that facilitates the transport of essential minerals like iron and zinc to your hair follicles. These minerals are the building blocks for strong, resilient hair.
Taurine is your hair's natural protector. It inhibits fibrosis of hair follicles, preventing them from becoming thinner, weaker, and more brittle. This fortification slows down the process of hair loss.
Revitalize your hair with improved blood circulation in the scalp, thanks to the remarkable properties of Ginkgo. Its anti-inflammatory attributes stimulate overall blood flow while supporting healthy hair regrowth.
And say goodbye to dull, lifeless hair as Biotin steps in to stimulate the production of keratin, a vital protein for hair strength. Experience a boost in the rate of follicle growth for more resilient and vibrant tresses.
Shield your hair from the ravages of free radicals and UV exposure with the highly anti-inflammatory extracts of Polypodium Leucotomos. Preserve the youthful vitality of your hair and protect against damage.
And last but not least: turn back the clock on your hair's aging process with Fo Ti Extract. It induces the anagen growth phase in resting hair follicles, encouraging faster cell multiplication at the root and even helping maintain your natural hair color.

Unlock the true potential of your hair with our Hair Perfecting Supplements. Trust in the expertise of a dermatologist and hair health specialist to deliver a scientifically advanced formula that promotes healthier, more vibrant hair. Start your journey to stunning locks today and experience the confidence that comes with a head of hair at its very best.
• Supports a healthy hair growth
• Stimulates blood circulation
• Prevents hair from getting thinner
• Stimulates Keratine production
• Anti-Inflammatory
• Reverse the hair from getting grey
How to use
Take 2 capsule daily with plenty of liquid. Do not exceed the recommended daily dose.
Food supplements are not a substitute for a varied diet. A balanced diet and a healthy lifestyle are important.
Hair feels
Healthier and more vibrant.
Good to know
The supplements are made in Germany with only the highest quality ingredients - vegan and gluten-free.